Reasons to Use FlashLawyer's Document Builder
FlashLawyer is the only free tool that can help you create a bill of sale from scratch. In this lesson, we are going to teach you how to the document generator to do the following: 
Collect Esignatures from All Parties
Export and Email the Final Document
All for free with NO credit cards and NO free trials. 
Just like everything on Flashlawyer.com, this lesson is 100% free. 
Step-By-Step Craigslist Bill Of Sale Tutorial
This Section is Locked!
Unlock this lesson for free to view all sections.
Bill of Sale in PDF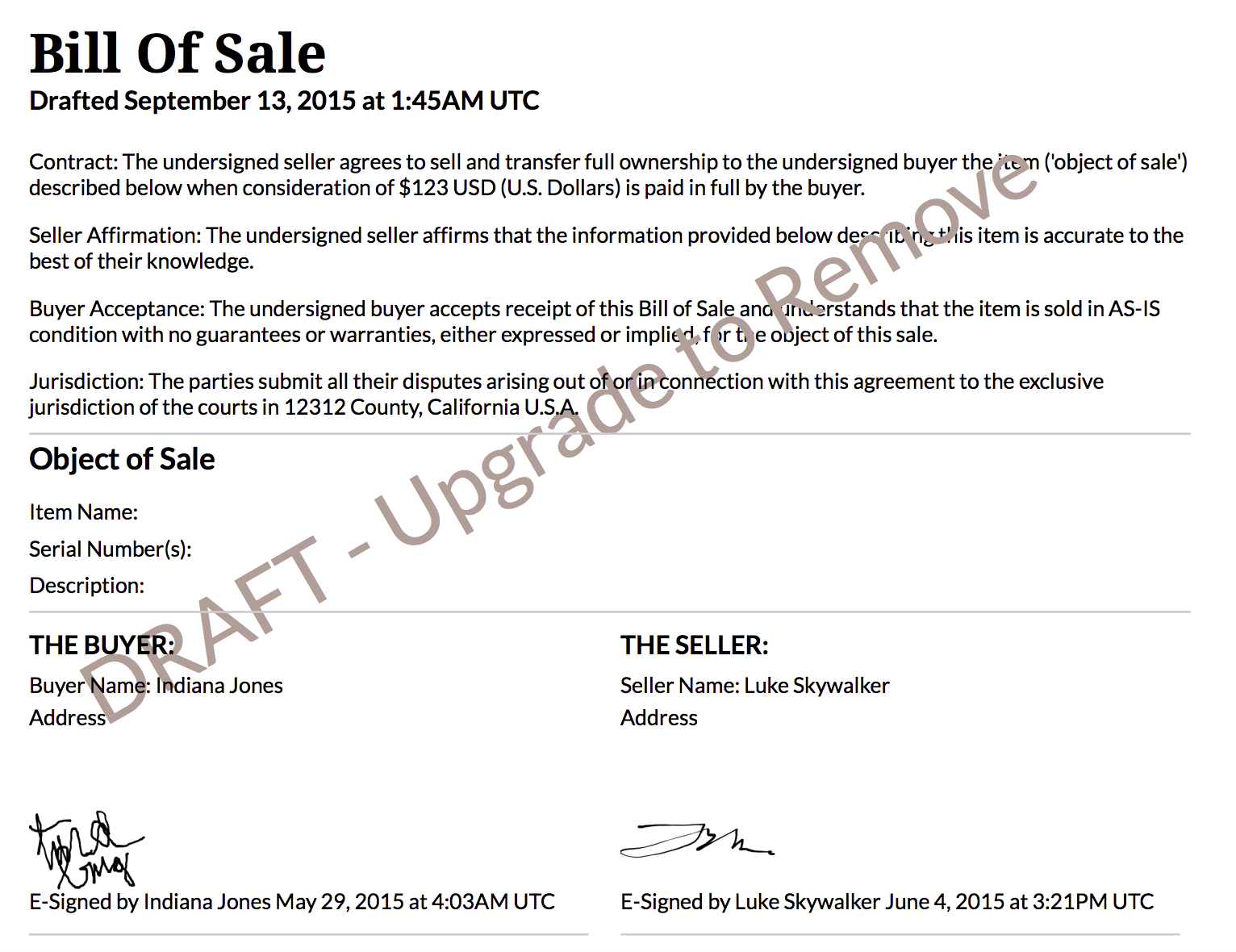 See out Bill of Sale Features in this Quick Video
Signup and Unlock for free
Grades
Graded
The lesson doesn't provide much depth, but FlashLawyer is a great service. This little step-by-step tutorial provides all the necessary info for a basic bill of sale. I use it every time I sell something on Craigslist.
codediode

---
Good Day! My name is flashlawyer. I have been a CampusHippo member for over 6 years. I currently offer 1 lesson with a combined overall grade of a and sales amounting to $0.00